BICA Services
·
Sofia
·
Temporarily Remote
Fullstack Developer
---
The Elevator pitch: Why will you enjoy this new opportunity?
---
You will enjoy this opportunity if your goal is to innovate daily by delivering 'WOW' products, if you have strong attention to detail, a passion for building new features, and a desire to learn new things.
You will be leveraging the latest technologies Java 11, Spring 5, Angular 10, k8s etc.
In a fast-growing Customer Success organization, we love delighting our customers by turning complexity into simplicity and having a single state-of-the-art user experience. 
We don't believe in minimal viable products and strategy for just delivering scrapy features or products, but we believe in minimal lovable products.
---
What is the primary need, technical challenge, and/or problem you will be responsible for?
---
We need someone who can apply their technical experience in the creation of an engineering solution from business requirements to actual implementation. You will create solution design, help build test plans, delivery plans, implement the new features, support, collaborate, inform and improve all aspects of our products.
Someone who never settles for OK-ish engineering design and quality and always pushes for excellence and challenges her/his team on a daily basis.
You will work with all teams to drive continuous improvement (upgrades of libraries, new helper libraries, and tools, security, scalability) in how we deliver our services to our organization.
---
Success in the Role: What are the performance goals over the first 6-12 months you will work toward completing?
---
Onboarding. In the first few weeks, you will be working with the CXS Digital Experience team members to understand critical processes, technologies, and culture.
Within approximately 3 months you will be fully onboarded with our technology stack, processes, and product business logic.
Next, you will work independently with our team to gather use-cases and requirements and be able to identify what are the most important questions to ask during meetings with Product Managers.
You will collaborate with the team to perform design and code reviews to improve the quality of the product code and ensure continuous advancement of your technical skills. 
---
What type of work will you be doing?  What assignments, requirements, or skills will you be performing on a regular basis?
---
Lead and own technical side of new features/projects – Software Design, Delivery Plan, Implementation,
Quality, Release, Scalability, Performance, Security, Support etc.
Contribute to overall quality with front end unit, back end unit and integration tests.
Collaborate with others in terms of solution design, best practices, code reviews and general development processes.
Work on the internal "Get Better" initiatives in pursuit of continuous improvement and excellence for the products, processes, deployments, support etc.
Develop state of the art user interfaces with attention to detail.
---
Required Skills and Experience:
---
In-depth programming knowledge - object-oriented principles, data structures, algorithms, design patterns, memory management, etc.
Experience and proficiency in Java(preferred), C# or related technologies
Experience in building WOW UI/UX with modern JavaScript frameworks like Angular 10, React is a plus
Experience with relational databases (PostgreSQL, MySQL, Oracle)
Experience in managing software quality attributes such as performance, scalability, security
Ability to multi-task, adjust to needs quickly and efficiently and prioritize work
Experience in building SaaS products, leveraging container technologies and latest CI/CD and DevOps best practices
Experience in common Java frameworks such as Spring (Data, MVC, REST) and Hibernate
Develop software architecture designs
---
You might also have:
What is the structure and culture of the team like?
---
We believe that any success comes from two things: our people and our culture. We believe that people working in a great culture will produce the best outcome. Our culture is our DNA, it defines who we are, how we operate, and how we celebrate each achievement together.
Department

BICA Services

Locations

Sofia

Remote status

Temporarily Remote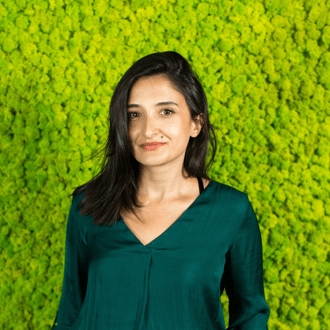 Contact
Bilyana Oliver
Principal Recruitment Consultant – BICA Services
Related jobs
About BICA Services
BICA Services is an HR consulting partner, helping companies connect with Senior tech talent and manage their HR processes effectively.
Already working at BICA Services?
Let's recruit together and find your next colleague.